Tube Feeding And Testing Machine TL -107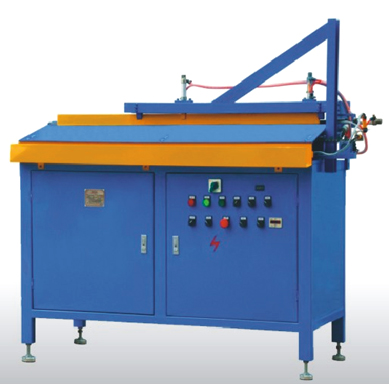 Is used to test the tube by high voltage and then feed the tubes into tube rolling machine automatically.
Functions :
1.PLC controlled automatically. It feeds the elements with a consistent space between them.

2.Easy to operate, no operator is required.

3.Test tubes by high voltage and separate the undesirable element automatically.

4.The feeding speed is adjustable, preventing any jam ups.
Main Technical Parameters
1. Power supply: 220V,50Hz,60W

2. Air supply: 5 -7kg/cm2

3. Feeding speed: 5-15m/min.

4. Applicable tube diameter: Φ6.5mm - Φ21.0mm

5. Applicable tube length: 1OOmm - 3000mm

6.Size (LxWxH) : 1400x850x1100(mm) (one meter machine)

7. Weight : 200kg